TAMURA-SHIPPO
Owari Cloisonne Enamel (called Owari Shippo in Japanese) Factory established in 1883.
TAMURA-SHIPPO has been located in Shippo-cho, Ama City, Aichi Prefecture, where cloisonne enamel was originally produced, since 1883.
Through friendly competition, we have continued to innovate while preserving our traditions, and have maintained a high level of technical skill.
We hope you will enjoy the vivid beauty, luster, and history that will never fade away, and the delicate techniques of our craftsmen, who are few and far between.
Described as a jewel
A World of Superlatives
Cloisonne enamel products of TAMURA-SHIPPO.
Cloisonne enamel is a traditional craft that is often described as "jewelry that can be designed" or "painting with jewelry".
Gold, silver, lapis lazuli, coral… The delicate and gorgeous colors of cloisonne enamel ware, which is said to be so beautiful that it is covered with the seven treasures, sparkle powerfully and elegantly.
Latest Cloisonne Products
*Please use your browser's translation function to view.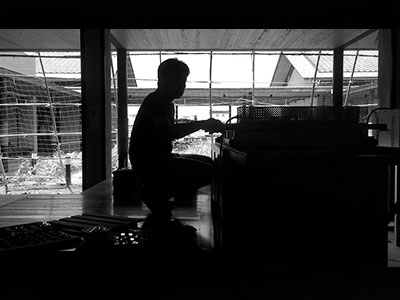 Craftsmen Introduction
Cloisonne ware artisans fascinate people with their beautiful, shimmering, vivid colors and the highest traditional techniques. Craftsmen are also artists who create sublime art with their delicate handiwork.
---
News
We provide the latest information on TAMURA-SHIPPO, from appearances on TV programs, radio, magazines, and the web, to new exhibitions, solo shows, lectures, and project participation.