[Crowdfunding Achieved] 2022.10.31 Thank you for your support!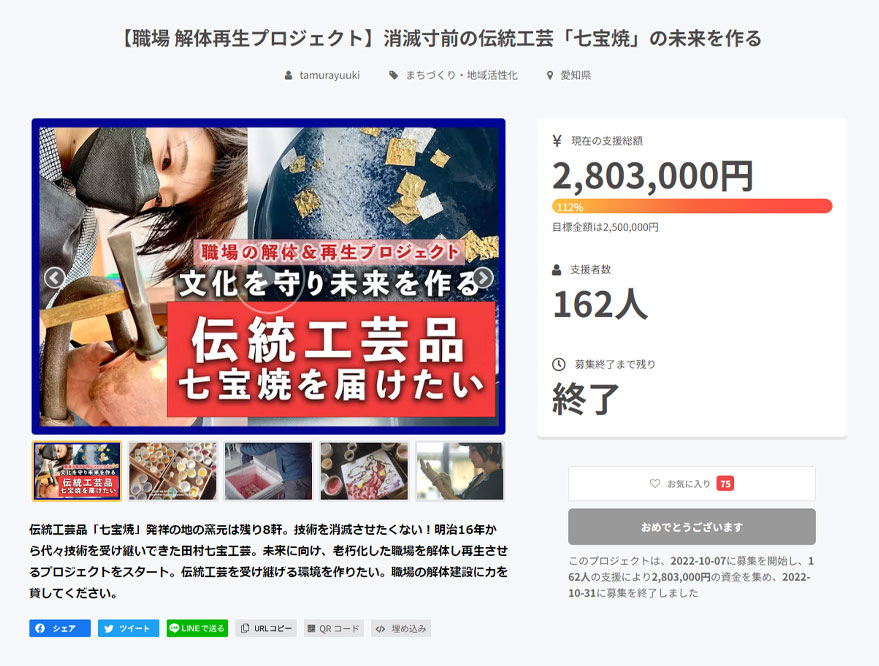 [Workplace Dismantling and Rebuilding Project] Creating the Future of Cloisonne Ceramics, a Traditional Craft on the Verge of Extinction
https://camp-fire.jp/projects/view/626089
The deadline for the crowdfunding campaign has passed.
We have received so much support from so many people that we were almost in tears every day as we nervously waited for the day to come. We set a high goal, but thanks to the warmth of all of you, we were able to achieve it.
Thank you so much! Thank you so much!
We want to create the future! This is a medium- to long-term project. Crowdfunding is a starting gong, and this is just the beginning.
But thanks to all of you, we have made a really warm and happy start. Thank you very much.
We will carefully deliver the returned goods. We will cherish and treasure your kindness and support.
Thank you very much. Thank you very much for your continued support.